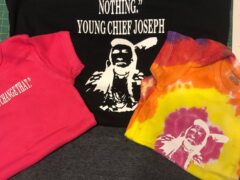 Custom T-Shirts and Crafts From Halfway Oregon.
297 Campbell Street, 97814
At Grocery Outlet, you'll find name brand groceries for 40-70% less than conventional grocery stores
The personalized service of a travel agent is the best way to be assured of a smooth vaca […]
18790 Juniper Gulch, 97814
Full line Pro Archery Shop. Sales and service. Sell the Best and service the rest.